Products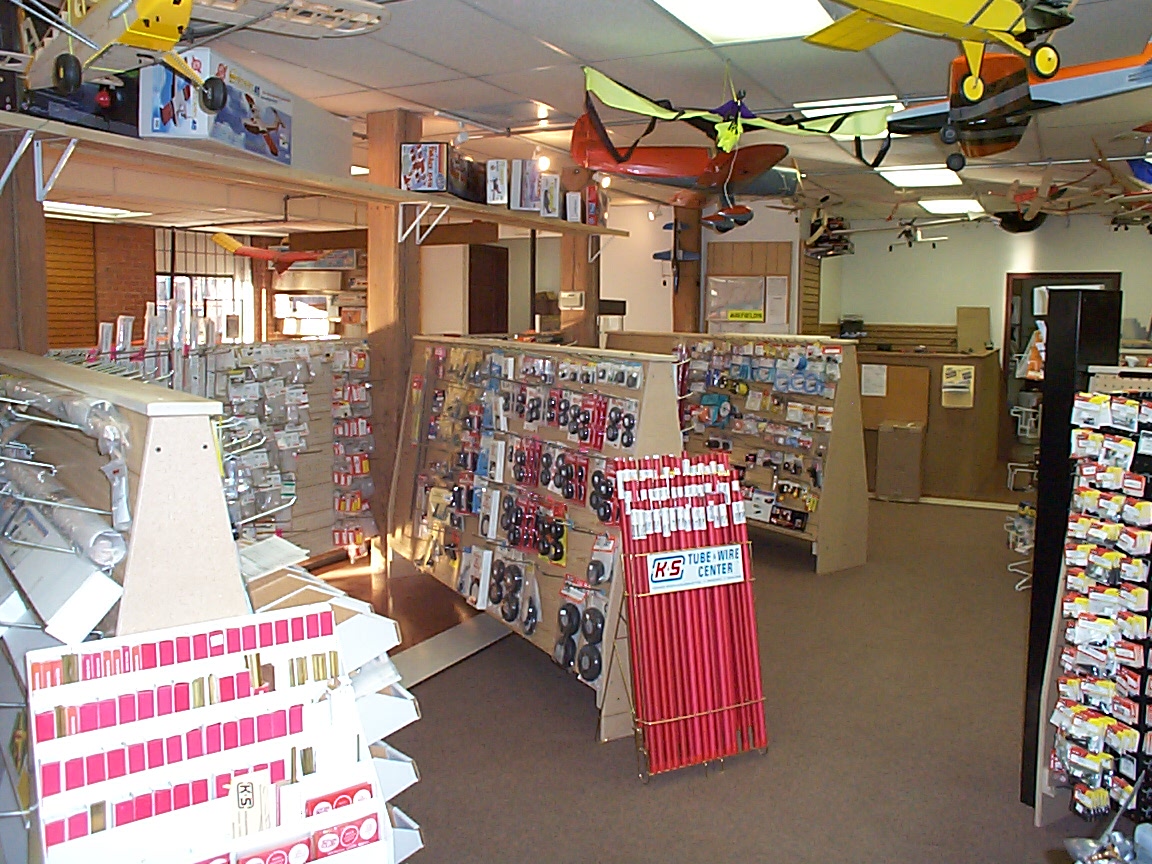 BRFR offers the area's most extensive selection of tools, paints, fittings, radio and electrical parts, spare parts for helicopters and airplane accessories.

Large built up and ARF kits
Kyosho, Hobbico, Famous Fighters, World Models, Top Flight, AMW, Model Aircraft Company, SIG, Cermark, Dare, Carl Goldberg, Thunder Tiger, Great Plains, Hangar 9, Global, Jemco, EZ and more!

Light built up kits
Sterling, Guillows, Pro Models, Microx, Herr Engineering, Peck, Dumas, Dare, SIG and more!

Plastic kits
Hasagawa, Monogram, Revell, Airfix, Heller, Italieri, Hobbycraft, Tamiya, ARII, Williams Brothers, Eduard, Trumpeter, Lee, Academy and more!

Helicopters
XCell, Hirobo, Thunder Tiger, ArtMark, MS Upgrades and more!

Rockets
Estes, North Coast, QUES, Custom and more!

Ships and boats
Hasagawa, Revell, MRP, Traxxas, Billings Boats, Amatia, Kyosho and more!

RC equipment and accessories
Futaba, JR, Hobbico, Command, FM and more!

Engines and Motors
OS, Magnum, Fox, Enya, Cox, Saito, Thunder Tiger, Zenoah, Cobra Rocket and more!

Hardware
Dremel, Great Plains, Harry Higley, Dubro, Hangar 9, Ernst, Gold-N-Rod, Williams Brothers, Carl Goldberg, Robart, Dave Brown, Century Hobbies, GGT Spinners, Master Airscrew Props, Sullivan, Aerotrend and more!

Supplies, Fittings, Tools & Paint
Monokote, WorldTex, Coverite, Artesania Latinia Ship Fittings, S&W Fuel, Hobbico, X-acto, Great Plains, Dubro, Zona, Testors, 21st Century, Floquil, Perfect, Plastruct, Balsa & Bass, Ply and all dimension, K&S Tubes and Wire, SIG, Top Flight and more!

Consignment
BRFR accepts kits, finished models, parts and spares for resale at the discretion of the owner. An agreed upon fee will be paid to BRFR for this service.